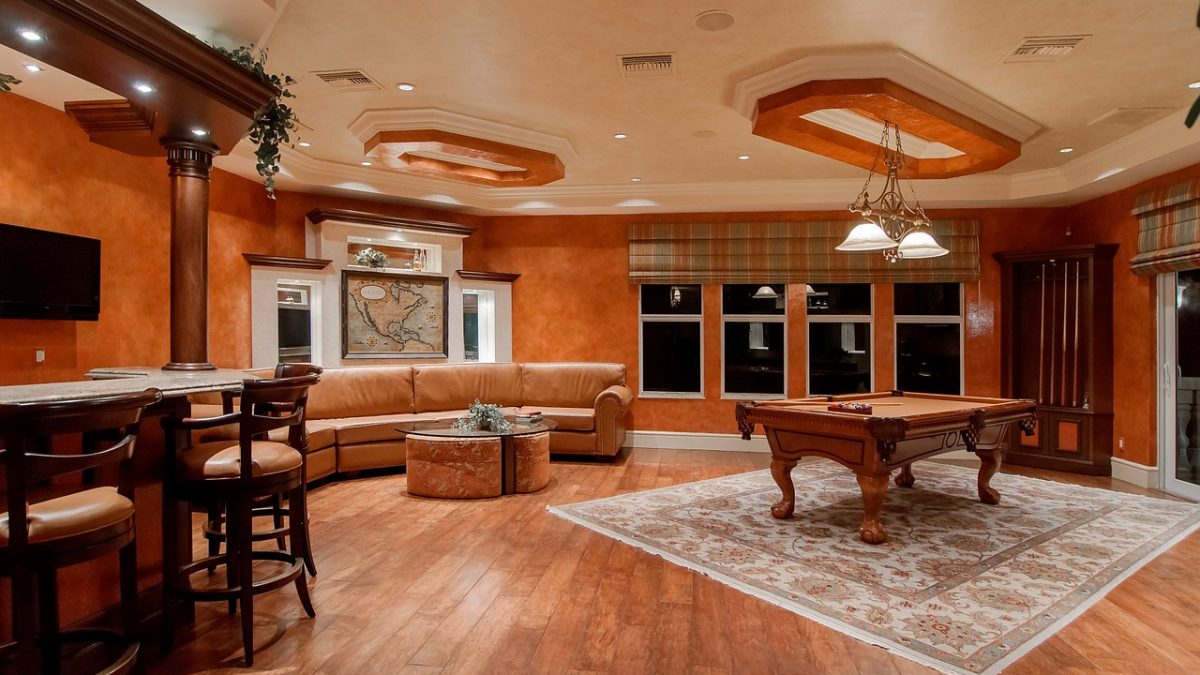 Home Theater and More: Ideas for Basement Transformations
Addy R, 4 years ago
0
3 min

read
1180
In some ways, basements have gotten a bad rap through the years. Often portrayed in movies as the spooky underbelly of the home, it seems that the modest basement can't catch a break. It is unfortunate that basements have garnered this reputation, considering all the incredible things you can do with this space beneath the rest of your home. Here are a few ideas, then, to transform your basement from spooky to spectacular.
Caving In
The first thought for many when they see an empty basement is "man cave." A man cave doesn't truly earn its stripes without a quality home theater setup. Combine high-end audio and video components to create an experience that truly transports you and your guests to another world. Most importantly, make sure to consider the acoustics of the room, as well as the lighting. Dimmable lighting in a home theater is important to protect your eyes and provide the best viewing experience possible.
Room for Rooms
If your home is bursting at the seams, your basement can make a great place to expand. You can divide the basement to form one or more bedrooms for family members or guests who need their own space. Another nice addition with this route is at least one bathroom. Bathrooms are most easily installed with some advanced planning during the construction of your basement, with essentials such as plumbing hook-ups already in place.
A Magical Retreat
One consistent aspect of basements is that they tend to be quiet, given their considerable exterior insulation. Take advantage of this noise isolation to create a relaxing retreat for yourself and your family. Perhaps you could install a sauna of some kind, then incorporate other water elements around the space to create a tranquil getaway where you can escape anytime.
Adventure Awaits
The typically large space provided by a basement lends itself quite well to the creation of a great game room. Don't settle, though, for a simple ping pong table and pool table stashed in an unfinished space. Instead, think of ways to use the space that would be difficult to accomplish anywhere else in your home. For example, if you're really into bowling, a large basement could make the perfect space to install a personal bowling alley. Have fun and let your imagination run wild so you can have just as much fun during the planning as you do after the completion of the project.
You Do You
There are plenty of ideas available for gorgeous, high-end basements. Ultimately, though, it's important not to settle for someone else's version of perfection, but to find your version of perfection, whatever that includes. Design a space that you'll be able to enjoy for years to come, and you'll truly create an extension to your house that you'll be proud to call home.
Addy Reeds is a freelance writer from Eugene, Oregon. She discovered her passion for journalism while attending the University of Oregon. Follow her on Twitter and Facebook: @addyreeds1; https://www.facebook.com/addy.reeds
Related posts