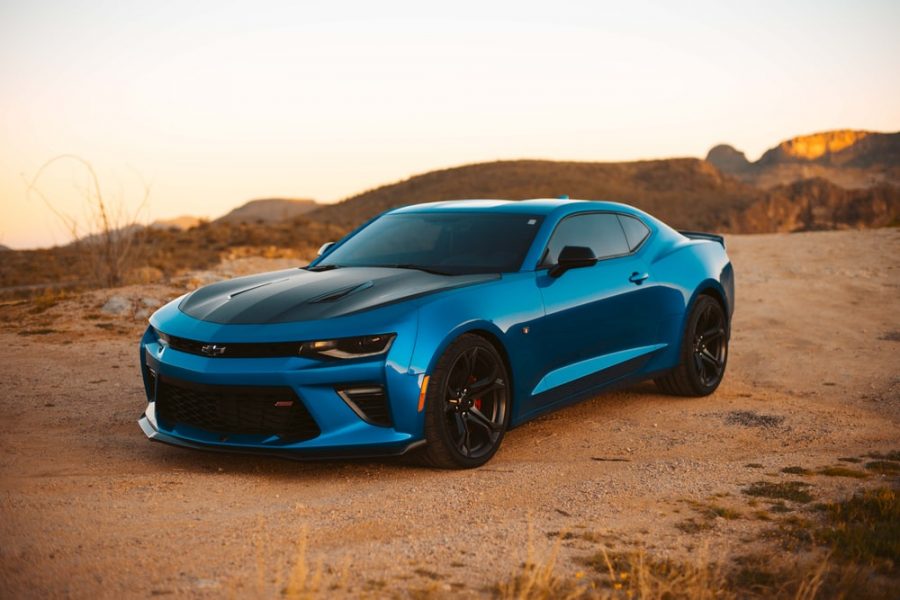 10 Tips To Negotiating While Buying A Used Car
Gary B, 3 years ago
0
5 min

read
988
If you are out shopping and want to buy something you like, the most difficult thing you least want to face is negotiation. As negotiating for anything is challenging if you don't have good skills for it.
Similarly, negotiating for a big purchase like a car is more difficult, and if you want to buy a used car from someone, you must negotiate smartly so that you don't get scammed or anything like that. There are websites that help you buy a car for yourself and entertain you with all your needs. Used cars need a lot of maintenance, so it should be checked properly before buying, and the buyer should make sure that they make a good deal with a seller so that they don't realize later that they may have bought it at a lesser price.
Below are some of the negotiating tips by CarExpertGroup which will help you while bargaining, and you can buy a used car at a good price:
 Budget
Make a proper budget. This is the first thing you have to do while buying something. Plan the exact money you can spend on buying a car. Because it's not simply buying a car, it also includes a registration fee, insurance, regular maintenance, and tax. Sit down and thoroughly make a list of your budget, how could you tackle all financial problems regarding purchasing a car. Having a set budget will help you remain more focused on your offer, and you can tell about it to the salesman easily.
 Research
Select a target car. Buying a car is more difficult than playing poker. Do your complete homework before going to a dealer. You should buy a vehicle buyer guide and do complete research on a car you want. Mark the price available at different markets and then make a decision. Doing great research will help you a lot in buying a car, and negotiation will become easy. If you search on the internet, you will have a great market price list of cars and other guidelines. Research can help you to know the market price of other dealers providing the same service.
Do not show your desperate level towards the car
If you are buying a car for the first time or buying a car of your dreams, do not be so desperate. It will make a loss in your finances. Understand that the price that is stated by the seller is not the final price. You can negotiate with the dealers to get to your price after a talk of one or two hours. If you show you are desperate, then the salesman may play with it, and you will be out of budget. Look at the car wisely.
 Performance of car
After you are satisfied with the deal, then check the performance of the car. The car should have great quality, although it is used. The car should not meet an accident before it. The odometer should not be rolled over. You can also ask the salesman whether the car is used as a taxi or not. If it is a taxi before, then do not buy this one as its mileage is more. Check the quality, model, and efficiency of the car. Check the detailed information about the car and its capacity. Performance should be up to standard. Some cars may have hidden defects in them that cannot be displayed. Stay away from those cars which have electrical problems. Check its interior, tires, brakes. If it has a fault, then you can conduct it. So choose wisely.
Friendly talk with salesman
The great tip for negotiating is to remain as sweet to the salesman as you can. Because they can provide you with more information about a used car, make them feel that you are willing to buy a car from other dealers. Act wisely in front of them.
Stick to your price
The offer given by a salesman is not final. They have a commission on that price so you can easily bargain with a price slightly off your budget. Suppose, if he was asking you for 30000$ and you have a budget of 28000$, ask the salesman that your offer would be 27000$. In the end, the salesman can come to your offer after you have done enough talking with each other.
 Use words wisely
Use your words wisely. Salesmen can play a trick with your words. They are well trained to negotiate with people and persuade them to buy large price items whether you want to buy or not. It will build a commission for them. They can drive the buyers easily to buy products which they do not want to have.
 Good position
Buying something of great investment is not easy. You should be in a good position to negotiate with the salesman. If you have a great skill in communication, you can easily drive the salesman to your offer. During test driving or inspection of the vehicle, you should point out even a minor flaw. It will give you an advantage. You should buy the car at the end of the year or month because dealers have great deals for you at that time.
Worth of car
Buying a cheap car does not mean that it may have low quality. It can be an excellent deal for you. While dealing, be firm with your offer or walk away. It makes a point where the salesman can move to your offer. Do not compromise on your offer. Firstly, ask them for a car which is not in their stock. Then ask about the model of the car you want. Look at all desirable facts of the car you want and read its safety measures.
 Take your time
During buying or purchasing something more valuable, take your time, and do not rush into it. Because rushing or hurrying up something is like you are fooling yourself. Take your time to complete research on the car. Read independent reviews available on the internet of that car. You can easily negotiate by using the above tips.
Related posts