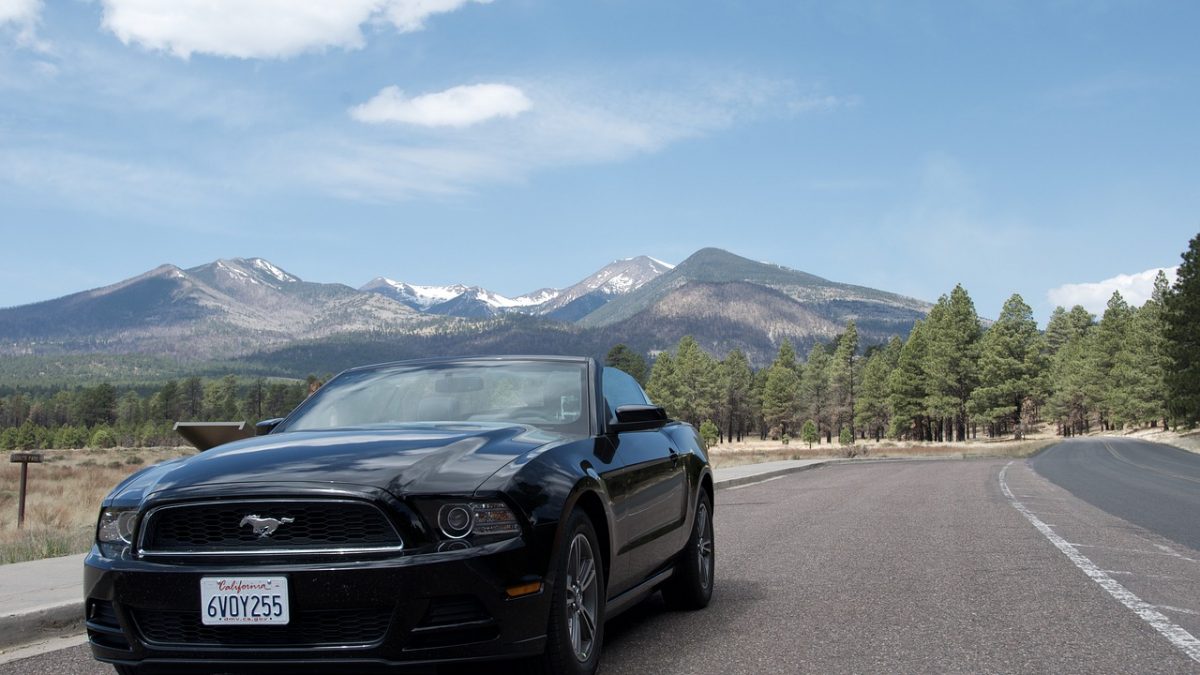 When we say 'traveling the USA', the first thing that comes to mind is a long road along the ocean or past the desert landscapes of Arizona. Moreover, this picture must be enjoyed through the windshield of the car only. Yes, perhaps, there are few places in the world where the car trip will be as comfortable in terms of road infrastructure and as rich in the number of attractions. You can drive along both coasts of the United States for months and not see even half of the whole beauty.
In order to plan your trip by car in the United States profitably, let us sort out all the nuances, expenses and other things that you may encounter on your journey.
Documents
Car rental process in the USA is easy. For this, you must definitely have an international driving permit (IDP), a passport and a credit card. A bank card is needed to block a car deposit. The blocked amount can be significant if you are renting a car for a long period or if you are renting a RV.
As for the driver's license, your domestic license is usually enough for picking up an ordinary car. But if you want to rent a RV, then you will definitely need international ones – it looks like a large unfolding booklet with translation of your original license in 8 languages, including Japanese.
Car selection
There are several dozen car rental companies in major US cities. On average, the cost of the smallest car starts at $20 per day, depending on the location. In order to be sure that you choose the most profitable option among reliable companies, it's best to use aggregator websites such as Rental24H.com, where you will find a large selection of compact, economy cars, 6 seater cars rental, luxury vehicles and minibus options for your trip.
When renting a car in one city and returning it in another, all companies charge an additional one-way fee. The amount of the fee depends on one main factor: how much the car is needed at this time of year at the point where you pick it up than at the point where you are going to drive. Of course, you may use it to your advantage, knowing that in the northern states the high season is in the summer and in the southern states in the winter. Accordingly, it will be cheaper to travel from south to north in winter, and from north to south in summer.
Please note that most car rental companies refuse to rent a car for drivers under the age of 21. What's more, for drivers from 21 to 25 years old, some companies have additional restrictions.
Insurance
Always pay attention to the included insurances when making your reservation. To understand all the intricacies of car rental insurance in the United States, we will give a decoding of all generally accepted abbreviations. You will see them in the list of options and paid services when booking a car:
CDW – collision damage waiver. You are exempt from liability for damage to the rental car, but the insurance doesn't cover the complete destruction of the car or theft.
LDW

– loss and damage waiver. You are relieved of responsibility not only for damage to your car, but also for its complete destruction. It doesn't include the risk of theft.

TP – theft protection. This is a protection against theft of a rental car. Usually included in LDW
LI – liability insurance. You are released from liability for damage to someone else's car as a result of an accident, as well as for harm caused to the driver and passengers of this car. But it doesn't apply to your own vehicle!
CCP – complete coverage protection. In short, it's a full insurance, combination of LDW and LI.
Please note that even full insurance has its own exclusions. For example, insurance can exclude damage to tires, mirrors and chassis.
In addition, insurance often includes excess, or deductible – the amount that will be deducted from you when calculating the damage from an accident. If the deductible is $500, and the damage will cost $700, then the insurance company will pay only $200, and you will have to pay the excess of $500 by yourself, despite the fact that you have insurance.
Fuel
Bad news when renting a car: you have to constantly refuel it. There are 3 types of gasoline available in the USA: Regular/Unleaded, Plus/Medium and Supreme/Premium. The cheapest type of fuel is quite suitable for almost any rental car. The cost varies greatly by state, starting at $2.5 per gallon in Texas and rising up to $3.8 in California, Oregon and Nevada.
Also, there are several fuel policies offered by the companies – FULL to FULL, and prepaid fuel. If you are going to travel a lot and want to save money, choose the first option. Although you will have to visit at the gas station, you will only pay for how much you drive.
Toll roads and bridges
Another expense item when traveling by car is toll roads, bridges and tunnels. They are indicated through the signs – Toll Road, or Toll Plaza. Don't worry – there are free alternative roads almost everywhere. Just put a tick in the navigator, or in Google Maps, opposite 'avoid toll roads' lane.
Thus, if you are not in a hurry, you can save money. However, the amount will be small. For the almost 3,000 km long road from New York to the southernmost point of the USA – Key West Island, you won't spend more than $80 on all toll roads, bridges and tunnels. The average cost of toll roads in the USA is 13 cents per mile.
Related posts